OUR COMPANY
CERTIFICATION & AWARDS
OUR PRODUCTS AND SERVICES
OUR COMPANY
CERTIFICATION & AWARDS
OUR PRODUCTS AND SERVICES
RM Food Manufacturing Pte Ltd, a subsidiary of Select Group with over 25 years of experience as a leading food service provider with extensive experience in the F&B industry. RM Food manufacturing has a dedicated team of International Chefs specializing in Asian and Western cuisines, we provide
Ready-To-Eat (RTE) Meals
Bakery – Sandwiches, Burgers and Croissants
Healthier Choice Options
Bulk Services
Retort Solutions
Vending Solutions
OEM Private Label
Contract Manufacturing
RM Food Manufacturing Pte Ltd manufactures and distributes Halal frozen, chilled and retort food products to all major convenience stores, supermarkets, institutions, hoteliers, F&B enterprises and events.
Our home brand, Taste Asia, embodies the visionary move of convenience food in Singapore. Taste Asia believes in Bring Restaurant Home, bringing restaurant quality meals in a Ready-To-Eat format with no added preservatives and our menu includes a wide variety of Local fare, Hong Kong, Indian, Thai, Vietnamese, Japanese and Korean cuisines.
RM Food Manufacturing Pte Ltd is a halal certified production facility in Singapore.
The best ingredients are used for our products to ensure high nutritional value and quality, alongside the use of advanced cook-chill technology. The state-of-the-art central kitchen production is in a controlled ISO 22000 certified environment that ensures high food safety standards and consistent product shelf lives.
Our dedicated team of Nutritionist, Food technologists and Quality assurance ensures food safety management and compliance.




We provide private label services and contract manufacturing services where the team collaborates with partners on Menu development, Product R&D, Packaging and QA Services to cater for specific requirements. With a wide selection of local and international cuisines, we continue to be a popular RTE partner among Retailers, Hotels, F&B and Vending enterprises.

Watch more on how we produce our all-time favourite ready meal – Yang Zhou Fried Rice with Grilled Chicken: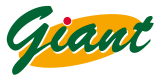 Contact Us
To make an inquiry or find out more about our manufacturing and distribution services, please complete this form.
Looking for a solution? Feel free to contact us.
*Please complete all fields before submitting the form.

24A Senoko South Road Singapore 758099

(65) 9727 3338
(65) 9278 0132
(65) 9278 0134